My name is Sanaa Elias and I wish to represent a sensible voice on the Sterling Heights City Council. I have been actively fighting for the residents in Sterling Heights: speaking at City Council meetings for sensible spending of our tax dollars, elimination of wasteful expenditures, greater transparency, and respect of residents' voices. 


Endorsed by the Macomb County Taxpayers Association

Thank you to our Sterling Heights' Seniors for laying the foundation which made this city great. I will work to continue what YOU started.
Thank you to our Veterans who fought for and preserved our freedoms. I will commit to uphold our Constitution and the Freedoms that we cherish.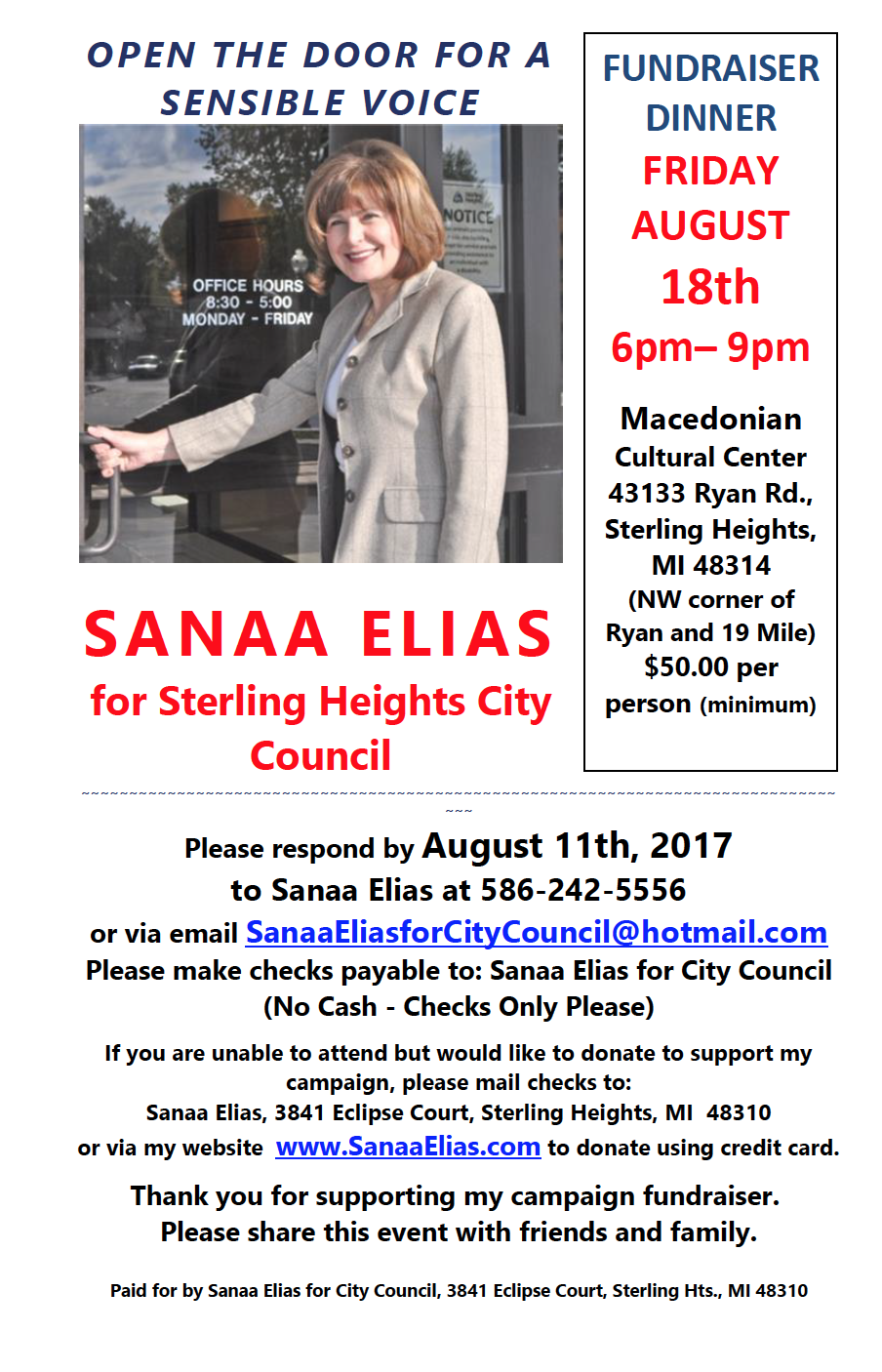 "Be more concerned with your character than your reputation, because your character is what you really are, while your reputation is merely what others think you are." John Wooden
"Do right. Do your best. Treat others as you want to be treated." Lou Holtz
"Government is the people's business and every man, woman and child becomes a shareholder with the first penny of tax paid." — Ronald Reagan